Our Providers
Dr. Edwin Davis, D.C.

Doctor of Chiropractic


A genuine interest in his patient's well-being is Dr. Davis' number one priority! Serving patients in Jesup and the surrounding Southeast Georgia counties since 1994. Dr. Davis takes the necessary time with each and every patient to formulate a correct diagnosis. He then designs a unique treatment plan to correct the problem.
Dr. Davis graduated from Life University in 1993. He is a member of the Georgia Chiropractic Association where he serves as District 11 President. He is a member of the American Chiropractic Association (ACA) and the Council for Accreditation in Occupational Hearing Conservation (CAOHC). Dr. Davis is certified in both Physiological Therapeutics and Practical Spirometry.
Dr. Davis is married with three children and enjoys hunting, fishing, golfing, playing chess and spending time with his family. He and his family are members of Unity Church of God in Jesup. He is active in the Rotary Club in Jesup, and has served as a past President.
---
Dr. Odell P. Still, DO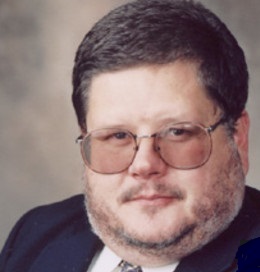 Medical Director


Currently residing in Vidalia, Dr. Still has been a fixture on the medical scene in South central Georgia since 1983. He graduated from what was then known as Medical College of Georgia, and took a position as a Physicians Assistant with Dr. L.C.McRae in Mt., Vernon. After several years, Dr. McRae encouraged him to take the next step, so in 1987, he applied to medical school. He was accepted at several locations, but choose to pursue his degree at the west Virginia School of Osteopathic Medicine. Graduating with honors, he completed his internship, and came home to open a practice of his own. After maintaining a successful practice for 15+ years, Dr. Still sold the practice to Meadows in Vidalia, where he remained as an employed physician for several years.
Looking for a change in 2016, Dr Still left private practice and began traveling as a Locum provider. He quickly decided that he really didn't have the gypsy qualities needed to truly enjoy this lifestyle, so he began looking for a position ``back home``. We welcome Dr. Still as our Medical Director for Advanced Healthcare Center.
---
Wilma Cote, FNP-BC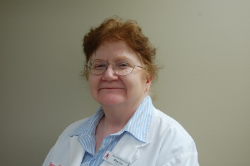 Nurse Practitioner

Mrs. Wilma Cote, FNP-BC, moved to Jesup, GA in 1980 and is now a resident of Odum, GA. She graduated from Georgia Southern University in 1999 with a Masters of Science in Nursing, Family Nurse Practitioner Program, and is board certified with the American Nurses Credentialing in Georgia. She is a member of Sigma Theta tau Nursing Honor Society. Mrs. Cote has worked in healthcare for over 30 years and will be specializing in family medicine at the clinic. Her personal interests include Relay For Life, amateur radio, genealogy, reading, traveling, and spending time with friends and family. She is an active member of St. Paul's Episcopal Church in Jesup.